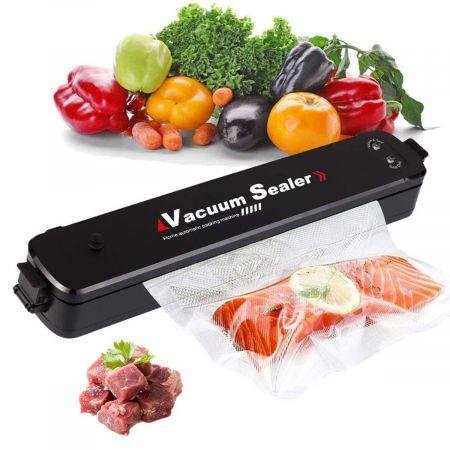 Fully automatic, lightweight vacuum sealing machine, to keep food fresh for longer .
Looking to keep
food fresh
for up to 7 times longer and
reduce waste?
Looking for an easier to use,
compact,quieter and more hygienic
food sealer?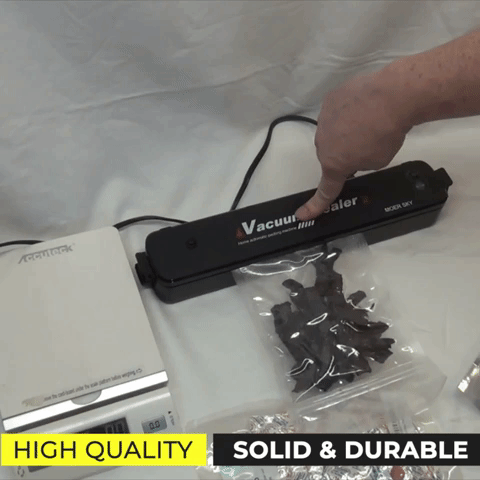 This sealer with a built in
heater strip and 3D suction technology
is exactly what you need! 
Pushing just
one button removes air
at up to 60Kpa from specially designed bags. 
Two functions on a  compact system that both removes air and
seals bags
quickly and efficiently. 
Safer, cleaner, quieter and quicker
than any sealing machine before … what are you waiting for?
Please allow 2-4 weeks for delivery 

This means sometimes you have to wait a little longer to get your order but it's always worth it!
 GET YOURS BY CLICKING BUY IT NOW ABOVE
Product includes
- 1 x User Manual - 1 x Vacuum Sealer - 10 x Vacuum Bags 17*25cm - 1 x Vacuum bag  x Packing box