Light Drawing Board - Fun And Developing Toy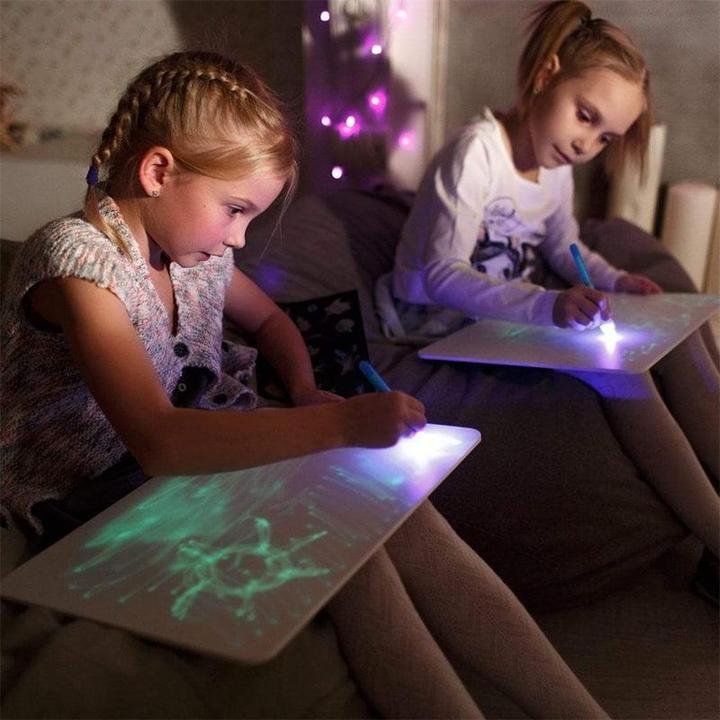 Light Drawing Board - Fun And Developing Toy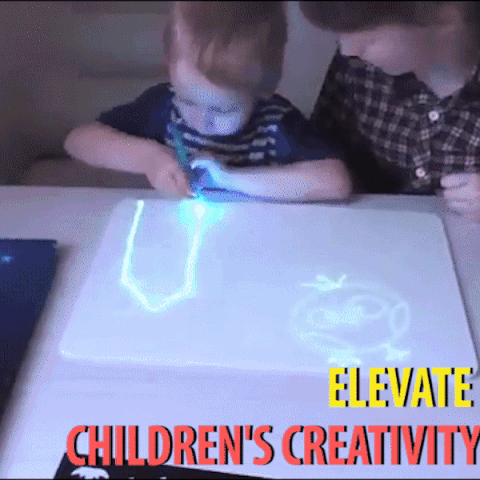 This is an ideal developmental and educational tool for children of all ages, in a fun, and creative game form. Stimulate your child's creativity, memory and imagination using this Art Therapy, and help reduce their fear of the dark.

Light Drawing Board Features:
Leaves no Marks or Stains
Fun For the Whole Family
Develops Drawing Skills and Creativity
ISO Certified and is Harmless for Eyes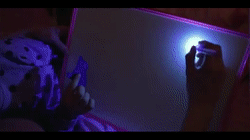 Draw with Light

- A unique light drawing board designed for children and parents joint creative activity. Helps child to reveal his creative potential.

Great Designs Light Writer

- Lines fade as time passes, normally it will completely disappear in 15-20 minutes.


High-quality Materials

- Constructed of harmless, environmental material to uphold the highest standard of health safety.


Perfect Gift

- It is not only a toy but also a communicative link between parents and children.
Depending upon the light in the room, the maximum brightness of their artworks and patterns could last up to 15 minutes! The darker the room, the brighter the picture.
Size:
A5 Size: 14.8 x 21cm (5.8" x 8.3")

A4 Size: 21 x 29.7cm (8.3" x 11.7")

A3 Size: 29.7 x 42cm (11.7" x 16.5")