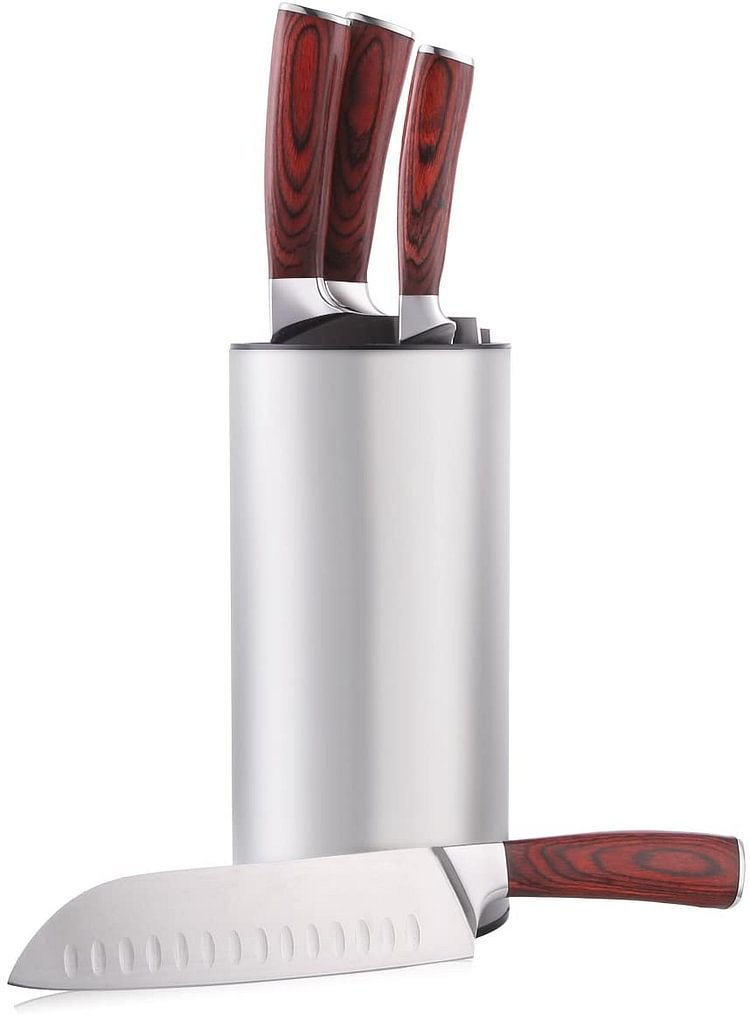 Features:
Made of food-grade safe plastic with stainless steel case, unique bilayer angled slots hold your knives securely without scratching the blades.
The modern design waved top enables almost any size or shape of knife to be hold safely and the weighted bottom keeps it securely in place.
Weighted bottom designed knife block can hold up to 12 Knives, suitable for usage in home, restaurants, cafes, kitchen etc.
Easy to clean and dry, removable bottom placing it under running water which flows out of the inlet at the bottom.